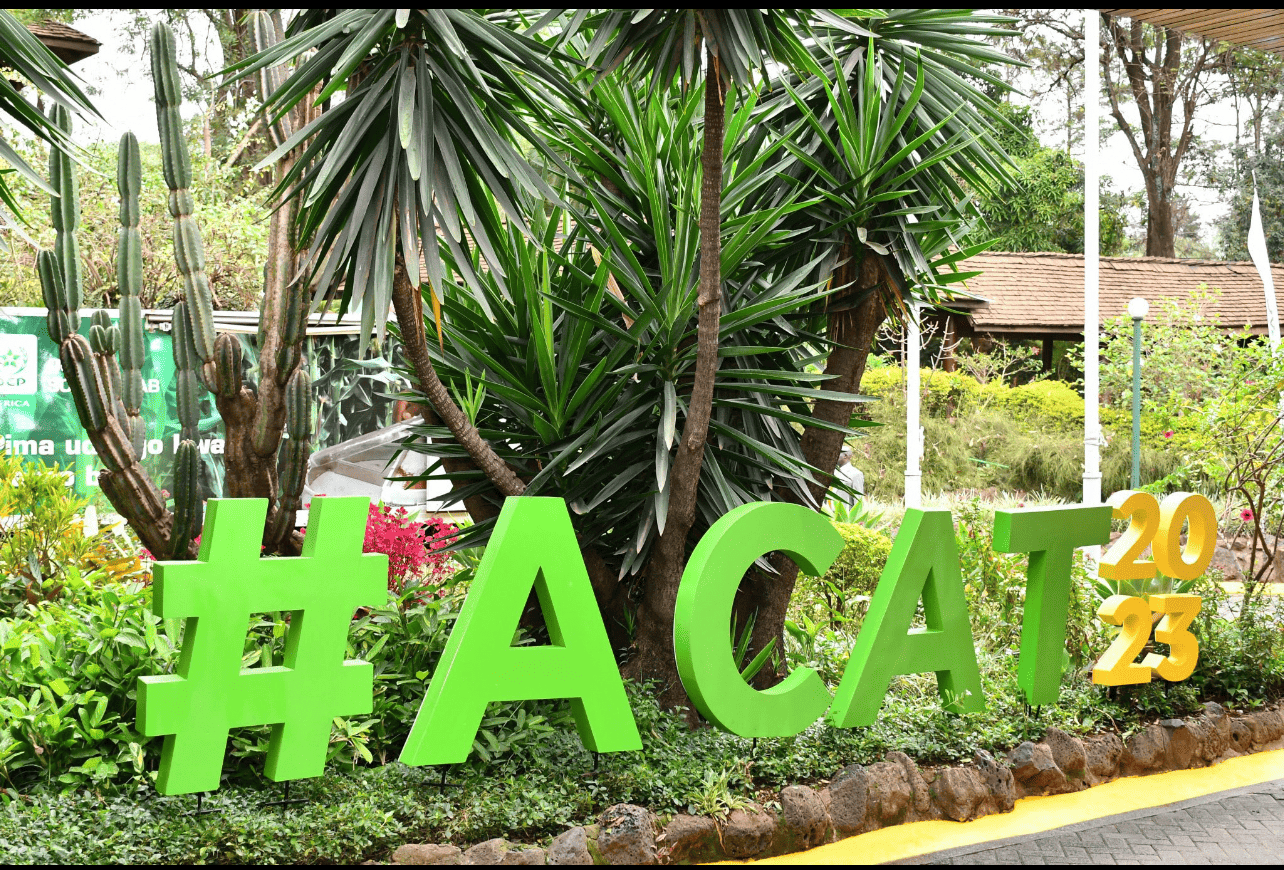 The recently concluded 1st African Conference on Agricultural Technology (ACAT) held in Nairobi, Kenya, from October 30th to November 3rd, 2023, brought together a diverse group of stakeholders, including scientists, policymakers, industry leaders, and innovators. The conference served as a platform to exchange ideas, discuss challenges, and explore innovative solutions to enhance agricultural productivity in Africa. Here are key messages and takeaways from the conference:
Scientists are at the forefront, actively generating and adapting new technologies aimed at boosting agricultural productivity and sustainability. While regulatory bodies have made significant strides, there's a pressing need for harmonized frameworks, as some countries still lag behind in ensuring farmers benefit from these innovations.

Recognizing the crucial role of the private sector during product development, breaking major bottlenecks requires top country leadership engagement. The profit-driven nature of the private sector underscores the importance of commercial value in driving involvement and innovation.

Investment in capacity building and communication is paramount to accelerate the adoption of new technologies. The future of agriculture hinges on understanding and addressing the needs of the youth—a demographic that is both knowledgeable and profit-driven.

Modern farmers are characterized by their knowledge and profit-driven mindset, symbolizing the evolving landscape of agriculture. Mechanization and value addition amplify the benefits of adopting any technology, emphasizing the interconnectedness of these factors.

While Africa holds the potential to feed itself with current technological advancements, a call to action emphasizes the necessity for political leadership to rally resources. The challenges in Biotechnology adoption are evident, ranging from the existence of various biotechnologies to trust issues, regulatory challenges, and the need for transparency.
ACAT 2023 stands as a platform for critical discussions, revealing challenges and opportunities in adopting modern agricultural technologies in Africa. The collective call to action underscores the imperative for collaborative efforts, policy implementation, and a steadfast focus on science and technology to address food security challenges and foster agricultural resilience across the continent.