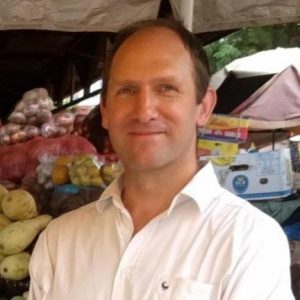 Our editor interviewed the project lead for the ambitious COHESA project, Dr. Theo Knight-Jones. He gives an overview of what COHESA project stands for and how they are trying to build the capacity of African governments in One Health approach towards a healthy society, animals, plants and the environment. Dr. Theo answered 3 key questions as follows:
What is the COHESA project? And what can we expect from it?
COHESA stands for Capacitating One Health in Eastern and Southern Africa. It is a project led by the International Livestock Research Institute (ILRI) in collaboration with the French Agricultural Research Centre for International Development (CIRAD) and the International Service for the Acquisition of Agribiotech Applications (ISAAA) Africenter. The project aims to strengthen the capacity of select Eastern and Southern African countries, enabling them to use a One Health approach in order to identify and deliver solutions to key problems afflicting society, working for healthy humans, animals, plants, and the environment.
How do you plan to achieve COHESA's ambitious target?
The project is delivered by local partners ("multipliers") that work hand in hand with the government and other key stakeholders to tailor the work to the local situation and local priorities. In most of our cases, the multipliers are the longest-standing public Universities in their countries. We don't plan to replace ongoing One Health efforts but rather synchronize efforts and support their growth and success.
What are your activities and success so far?
We are having COHESA stakeholder planning meetings in many countries – last week in Uganda, a few weeks earlier in Ethiopia, and next week in Kenya. We are currently supporting FAO in delivering a One Health introductory course to government professionals in countries across Eastern and Southern Africa – COHESA has helped Zambia develop its first One Health Strategy – and is now supporting Namibia and Malawi to develop their One Health Strategy. We hope to encourage the extension of lessons to other African countries that can benchmark the success of our partner countries.