The Biosafety Appeals Board was established under section 35 of the Biosafety Act. However, the Board came into effect in the year 2014 when the Cabinet Secretary for Education, Science and Technology appointed the members of the Board.
The Board comprises of five members Rachel Shibalira (chairperson), Prof. Paul Okemo (member), Prof. Sheila Okoth (member), Prof. Mbaabu Mathiu (member), and Ms. Selinah Kibogy (member).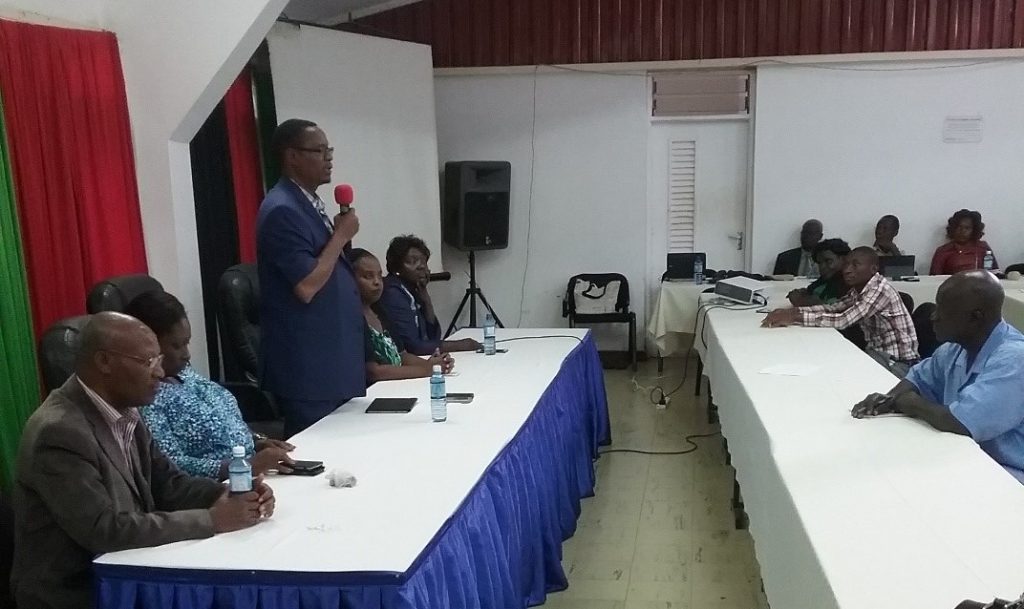 The Board's mandate is to hear appeals emanating from the decisions of the National Biosafety Authority. It is a constitutional requirement that the public and relevant stakeholders are involved in any law making process. For this reason, the Board organized the sensitization workshop in Kisumu County at the Tom Mboya Labor College on the 30th June and 1st July 2016.
The Minister of Food Security and Agriculture, Kisumu County, Hon. Philip Obade, captivated the participants with his structured speech which outlined the strategies that are awaiting implementation in the County to ensure food security and safety. While gracing the workshop on the second day, Hon Obade stressed the importance of working together as a team and congratulated the efforts shown by the Biosafety Appeals Board towards the goal.
Jacinta Odhiambo the Liaison of the Kisumu County Governor was also present at the workshop. Jacinta stressed on the need to embrace biotechnology to solve food production challenges.
For more information about the Biosafety Appeals Board, contact info.biosafetyappealsboard@gmail.com