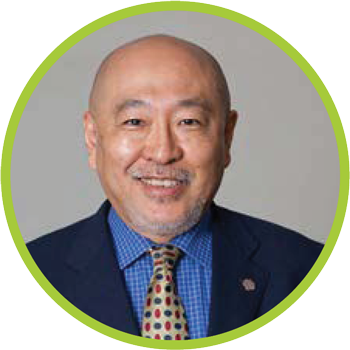 Prof. Kazuo Watanabe
Board Member
Prof. Dr. Kazuo N Watanabe is a research professor at the Tsukuba Plant Innovation Research Center & Faculty of Life and Environmental Sciences' Gene Research Center at University of Tsukuba in Japan.
Possessing a wealth of experience in different fields focused on biotechnology and genetics, this respected academician and scientist has been involved in numerous projects in different countries across the world. He possesses global working experience in over 100 countries and territories.
He has worked on a dedicated biotechnology application on crop genetic resources at the International Potato Center in Lima, Peru and continued these activities in USA. He was involved in the development of transgenic potatoes in the 90's and has been serving as an adjunct professor on Plant Breeding and International Agriculture at Cornell University since 1992. He has also been affiliated with United Nations University and International Plant Genetic Resources Institute as honorary member up to 2015. 
Prof. Watanabe is based in Japan working on multidisciplinary research on genetic resources and biotechnology with bio-diplomacy concept and ethical, legal and social implications (ELSI) associated with S&T policies. Not only has he been working with genetic engineering research on plants and modern biotechnology regulations, his efforts have also extended to the engagement in negotiations and implementation processes of the Cartagena Protocol on Biosafety (since the Jakarta mandate of CBD in 1995) as a member of the Japanese delegation. He continued with this role after the effectuation of the Protocol. Prof Watanabe also participated in the early days of ISAAA formation while he was at Cornell University in 1990's. Today, he continues his efforts to promote knowledge on the significance of science and technology, compliance and the subjects (biotechnology and genetic resources) of bio-diplomacy activities.
Prof Kazuo Watanabe holds a doctorate degree from the University of Wisconsin-Madison, USA.