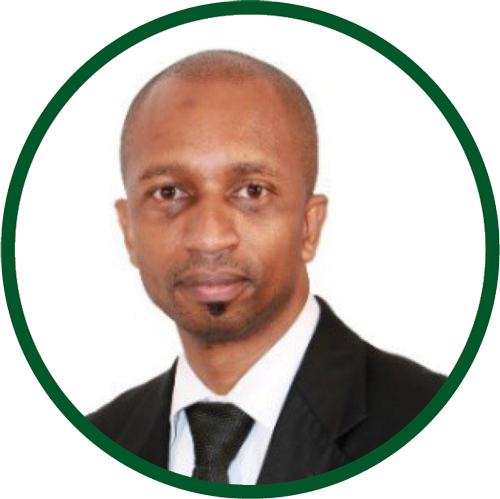 Dr. Robert Karanja
Board Chair
Robert Karanja is the co-founder and Chief Innovations Officer at Villgro Africa, an early stage business incubator and impact investor that seeks to support start-ups with a global social impact focus in the African region. He has a career spanning 20 years in the fields of academia, research, development, technological innovation and development entrepreneurship in global health across the East African region. His key skills lie in biomedical research, strengthening health systems, intellectual property, technology commercialization, social entrepreneurship, and impact investment.
Robert started out as a volunteer at the International Centre for Insect and Ecology (ICIPE) where he assisted in developing horticultural pesticides based on biological control. He then proceeded to the Kenya Medical Research Institute (KEMRI) where, as a Master's student, doubled as a research associate. At KEMRI, he helped develop global health R&D proposals, and implemented and managed projects. He later became a full scientist at the same institution publishing more than 30 peer reviewed publications and conference papers on biomedical research and global health development. He was also the Academic Director of the Bio-entrepreneurship at Strathmore Business School in Kenya before co-founding Villgro Africa, where he became the founding CEO between April 2015 and June 2020. In this role, he developed and built donor relationships resulting in an increase in annual budget by more than sixfold. 
Villgro Africa has invested more than USD 1M seed capital in health and bioscience start-ups across East Africa, creating more than 240 jobs and attracting over USD 18 million in foreign direct investment. He similarly created a successful advisory and consultancy wing to control donor-dependency. In his role as the Chief Innovation Officer at Villgro Kenya, he has led an ecosystem-building initiative seeking to establish a strong biomedical devices and diagnostic industry in, not just Kenya, but across East Africa. 
Dr Robert Karanja holds a PhD degree in Parasitology and Entomology from Jomo Kenyatta University of Agriculture and Technology's Institute of Tropical Medicine and Infectious Diseases.