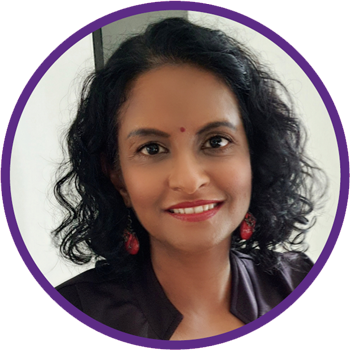 Dr. Mahaletchumy Arujanan
Global Coordinator, ISAAA/BioTrust
Dr Mahaletchumy Arujanan is the Global Coordinator of the International Service for the Acquisition of Agribiotech Applications (ISAAA)/BioTrust Consortium and the Executive Director of Malaysian Biotechnology Information Centre (MABIC). She has a PhD in science communication and Master of Biotechnology from University of Malaya and a degree in Biochemistry and Microbiology from Universiti Putra Malaysia. She is the founder and Editor-in-Chief of The Petri Dish – the first science newspaper in Malaysia and the Asian Short Course on Agribiotechnology, Biosafety Regulations and Communications (ASCA).
She also co-founded Science Media Centre Malaysia. Maha developed the 1st science communication training module for scientists in Malaysia. She serves as a Public participation and outreach strategy development specialist for UN FAO, Sri Lanka, Biosafety Programme; and Adjunct Lecturer at Monash University Malaysia and AIMST University. Maha is listed as the world's 100 most influential people in biotechnology by Scientific American Worldview 2015. She is also listed in the honorific list of Women in Biotechnology Law and Regulation as part of Biotechnology Law Report 2015 published by Mary Ann Liebert Inc, among 23 other women scientists and lawyers. Maha won the 2010 Third World Academy of Science Regional Prize for Public Understanding of Science for East, Southeast Asia and Pacific Region. She has published chapters, papers and articles on science/biotech communication and biotechnology development.
She sits on the Selangor Bio advisory Council to provide advice on biotechnology development in the state; a member of the National Ad-hoc Biosafety Committee; Industry Advisory Panel for seven universities, and served on the National Bioethics Council. Maha is also on the advisory board for Cornell Alliance for Science, Farming Future Bangladesh, Genetic Literacy Project (USA) and Mustafa Science and Technology Foundation for women.