Jill Kuehnert from Seed Stories was part of the organising committee for #ABBC2017. In this piece, she reflects on what she learnt during the biennial Agri-Biotechnology and Biosafety Communication (ABBC) Symposium that took place in Entebbe, Uganda, between 18th – 20th July 2017.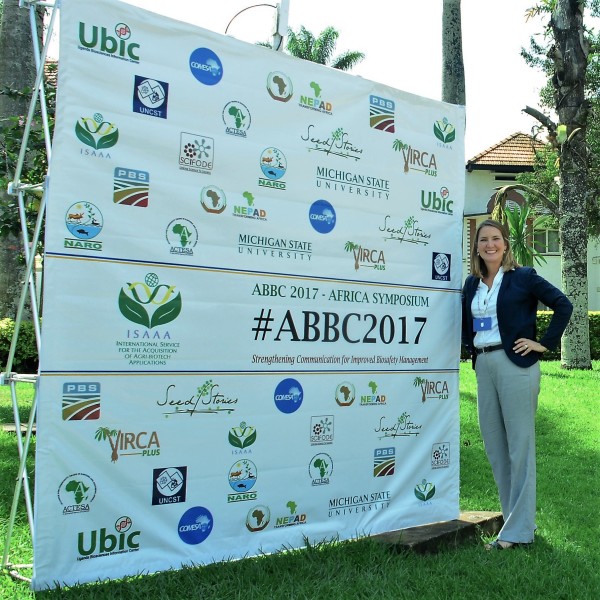 I am always looking for opportunities to learn more about how agriculture communications works in the real world, and how we can make it more effective.
Back in January, my friend Margaret Karembu at ISAAA AfriCenter invited me to join the organizing committee for their Agriculture Biotechnology and Biosafety Communications 2017 Africa symposium. I'd missed the previously one, held in 2015 in Nairobi, and really regretted it when I watched the video report.
Over the past several months, we've spent many hours in conference calls, and the local organizing committee in Uganda has been even busier. Last week our hard work paid off when we welcomed more than 120 people from 22 countries in Africa and beyond to the LAICO Lake Hotel in Entebbe, Uganda  for our two and a half day program.
Government ministers, permanent secretaries and regulators involved in setting policy  and assessing the safety of GMOs joined journalists and communicators from research organizations in grappling with the topics we laid out.
Why is it a challenge to communication about biosafety?
Are there particular issues in Africa?
What can we learn from other countries?
How can we apply innovations and learnings from other fields  — social networks, story telling, science communication —  to help us do better?
We delved deeply into those questions. Two articles have already been published in ISAAA's Crop Biotech Update Newsletter (July 19 and July 26), and a more extensive summary report is forthcoming.
Here are three things I learned.
1.  A lot of different kind of people are interested in communications.
Although many of us have been communicating about biotech and biosafety for 20 years or more, there was a breadth of people participating in this event that I hadn't seen before. The panelists, speakers and audience was overwhelmingly African, and from all regions of the continent. We have to thank the long-term dedication of many supporters for helping to build awareness and experience in all of these countries. It's not just the same 3 countries or 6 organizations or 10 people talking to each other. A new network of biosafety communicators was launched by the African Biosafety Network of Expertise (ABNE) and Michigan State University during the Symposium, broadening the circle further.

2.  People are willing to spend time talking about communications.
Usually at a conference on science or agriculture, communication will only be a tangential topic, and my ears really perk up when I hear someone mention it. My ears were very happy at this conference, as current and former politicians offered blunt assessments of why our communications fall short ("You don't need to tell EVERY THING!"). Case studies and comments from experience in countries across Africa and the world were innovative and practical. It was bliss.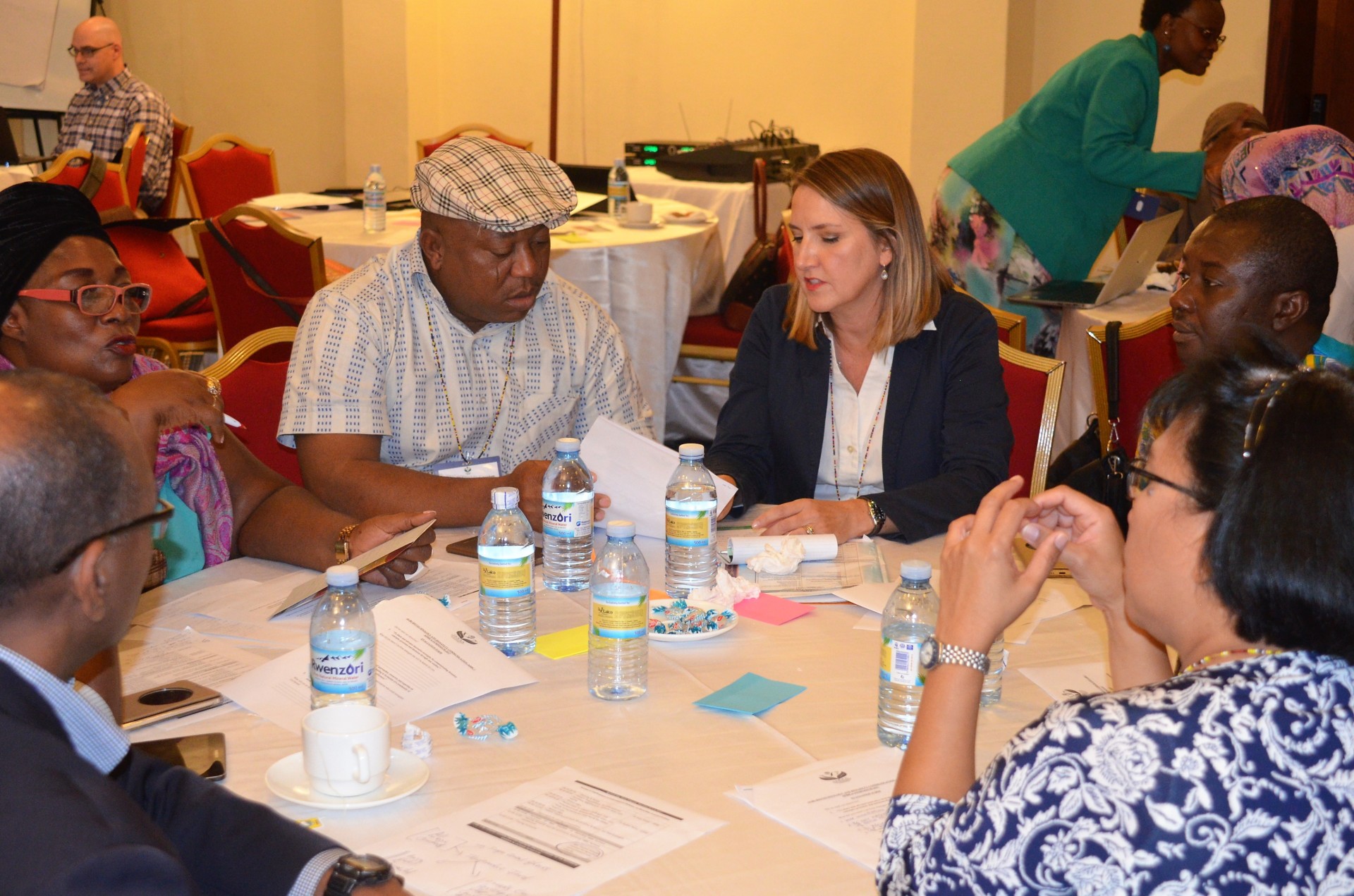 3. We need new communication tools.
Our participants listened carefully to analysis of technology critics and best practices for building allies who can provide trustworthy and credible messages about the safety and benefits of GMOs. They were engrossed in the benefits of visual metaphors and understanding why knowledge is low in our area. And the benefits of story-telling – a topic near to my heart – was introduced and followed by enthusiastic participation in exercises to identify stories about real people that can enhance our safety messages. I noted a few topics that came up multiple times, that we might consider the next ABBC Symposium. These include using data to understand our stakeholder audiences and test messages, creating videos that show the why, how and who of agriculture technology, and going deeper into understanding the core values we all bring to our work.
Thanks again to ISAAA AfriCenter and our Symposium supporters: Uganda's National Agricultural Research Organization, Uganda National Council for Science and Technology, Uganda Biosciences Information Center, the NEPAD Agency's African Biosafety Network of Expertise, COMESA-ACTESA, MSU, and the Program for Biosafety Systems.